Amblers Orchard, Leeds
Our "extra care" service.
Open now
On Westerton Walk, in the Tingley area of Leeds, Amblers Orchard is our newest "extra care" service designed to keep people aged 55 and over with support needs healthy and active for longer.
If you'd like to speak to someone about living at Amblers Orchard complete the form and we'll be back in touch.
We've worked closely with our team of developers, interior designers, and architects to make sure each of the 63 apartments is packed with clever design features to keep residents active, confident and most of all, happy.
Making residents feel safe and independent is our focus. And you'll see this throughout the design and services provided, such as:
The right floor surfaces to stop trips and falls
Custom-designed kitchens with eye-level side hung ovens
Pull out larder units making it easier for people with reduced mobility
Contrasting units, handles, and worktop colour schemes in our kitchens which don't just look fabulous, they're helpful for people with visual impairments
En-suite Jack and Jill wet floor shower rooms spacious enough to be wheelchair accessible
As well as onsite 24/7 care provision if needed.
See what we've achieved since opening in December 2021.
customers now have the confidence to leave their home.
What facilities are available?
We have a range of facilities at Amblers Orchard where you can enjoy your time and meet others in the local community.
The communal gardens can be enjoyed by residents, their families and feature a:
Pet-friendly area
Games areas
Event space
There's lots of outdoor seating as well as a walking route to tempt residents and visitors outside and enjoy a bit of exercise.
On top of this, there are a host of communal facilities for residents including:
Assisted bathing spa suite
On-site salon for those important hair-dos and beauty treatments
Library
Hobby room
Communal quiet lounge
Open-plan atrium lounge
The café, and salon on the ground floor are open to non-residents too. This allows residents to have a natter and bring their friends in.
How many one and two bedroom apartments are there?
There is 22 two bed and 41 one bed apartments.
Will the apartments be furnished?

No, all of the apartments will be unfurnished, but flooring and an electric cooker and hob is gifted to the first person to let each apartment.

The plumbing and electrical points needed for a washer/dryer and network points for phone and broadband are provided.

You will need to provide your own furniture and soft furnishings, but we can support you in sourcing furniture if you don't have your own to bring.
What are the heating and cooking facilities in the kitchen apartments?

An electric cooker and hob is gifted to the first person to let each apartment. There is also a restaurant and café facility to buy meals, drinks and snacks.
What are the bathrooms in the apartments like?
All the apartments have a wet room style bathroom with a shower. There is also an assisted bathing suite which customers can book to use through a booking system.
To be able to apply for an apartment you need to meet the eligibility criteria agreed by Leeds City Council and Home Group:
You have housing and care needs usually associated with, but not restricted to, older people
Leeds is your normal place of residence or you have a close family association
You have demonstrable care and support needs and/or housing that is unsuitable to meet your health and social care needs, this may include:
- Age-related frailty
- Physical/mental health issues
- Multiple health problems
- Sensory impairment
- Loneliness and isolation
- Safety and security
You have a current or predicted need for 24 hour, seven day a week access to emergency and planned support and/or an ability to benefit from this service
You have an eligible need as assessed by adult social care under the Care Act (2014) and as defined by the national eligibility threshold via a community care assessment that is undertaken by the adult social care social work team
Applying for an apartment
How can I apply for a home at Amblers Orchard?

You can express an interest in living at Amblers Orchard through Leeds City Council or directly with us by using the form below.

If you have a social worker, they can fill in a referral form for you or help you complete one - this can then be sent to us alongside any care assessments.

If you don't already have a social worker, you can refer yourself directly to Home Group by using the form below-  once we've received your referral our team can then contact you to chat you through the process. This will include having an assessment with adult social care to determine the level of care and support you need.

How are the apartments be allocated?
We're working with Leeds City Council to allocate apartments and use an expression of interest list (rather than a waiting list). We need to allocate a mixture of care hours and consider people with different levels of care needs.

When an apartment becomes available, the scheme manager will liaise with the care manager to establish the remaining care hour availability at the service, and they then consider applicants on the expression of interest list who match the care hour need.

Will local residents be able to secure a tenancy?

In line with the eligibility criteria, we consider where an applicant lives and any family associations when allocating apartments.
Living at Amblers Orchard
Is there be a laundry room on site?
There is not a communal laundry room available for customers to use as there is space in the apartments to fit either a washing machine or a combined washer/dryer. There is a communal clothes drying area in the garden.

Can I bring pets?
We work with you during the assessment process to determine whether it would be suitable for you to bring pets to the scheme, and we assess this on a case by case basis. If you would like to find out more about our pet policy, please let us know by contacting us using the form below.
Who will deliver the care on site?
Our team will be available to deliver care on site 24 hours a day, seven days a week for those who have planned care packages or to respond to emergency needs. You can choose to have your care packages delivered by another provider if you would like to.

How much car parking is available?
There are 40 car parking spaces, including four spaces for disabled users only and six spaces with electric vehicle charging points.
How does the billing for utilities work?
Gas, electricity and water are all serviced through one main supply to the building and each apartment has its own individual smart meter. You pay for these services through us, rather than setting up an account with a utilities supplier.
How will repairs be managed?

Colleagues at Amblers Orchard can help you log a repair through our customer service centre. We also have a handyperson on site who can help with maintenance and repair issues.

What TV services are available?
BT and Sky connections are available for you to set up your own account.
Meet our colleagues...
Say hello to our brilliant colleagues who support our customers at Amblers Orchard.
Melissa Wood, registered manager
Tell us a bit about yourself
My name is Melissa. I have worked for Home Group for over two years. During this time, I have been lucky enough to work in different services.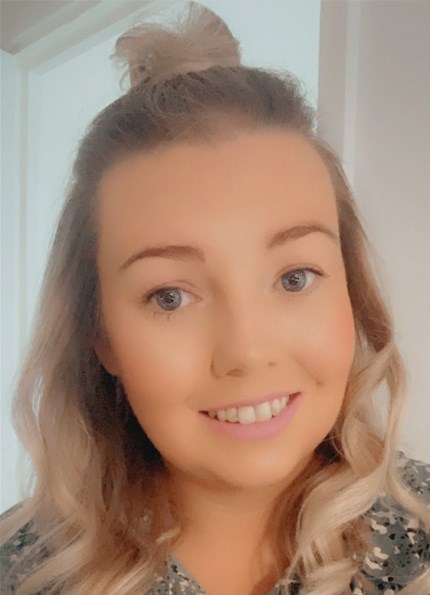 I am the registered manager of our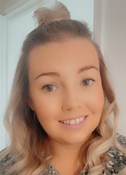 community and wellbeing service, Amblers Orchard. I have worked in the sector for over ten years. In fact it's all I've known,apart from working at Greggs while I was in college! 
My team will know how important coffee and my Labradoodle Lucy are to me! I love to travel and see new things.
What attracted you to joining Home Group?
When I first applied to work for Home Group, I took a chance and applied for a maternity cover contract, it was the best decision. I looked on the Home Group website and instantly knew I had to apply. I love the values and everything they stand for. It's amazing what colleagues within Home Group do for our customers and how we all support each other.
What is the most exciting part of your role?
No day is the same for me and that's one of the things I love about my role. One day I could be writing risk assessments, the next I could be completing customer assessments or looking at finances.
What are your challenges?
Managing a team can be difficult but team work really does make the dream work! Together we support customers to reach their goals every day, working with other colleagues in Home Group and our stakeholders.

If you were a superhero which would it be?
If I could be a superhero I'd have to pick Flash. I would love the ability to time travel and of course be super strong!
Amblers Orchard
Number of apartments
22 two bed and 41 one bed for affordable rent
Facilities include
Restaurant, salon, gardens and guest suite